Welcome to the Dude Behind The Glass Portfolio and Shop!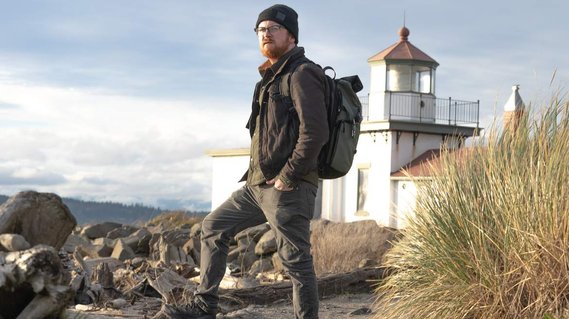 Joshua Phebus (the dude)
My grandmother once told me to watch out for transients. That statement stuck with me for years because at the time I was the definition of a transient but with money in the bank. I wasn't a stranger anywhere and I still feel that way but now the feeling of belonging and expanding has been on my 32 year old mind lately. The word "settle down" use be a choice word from many concerned family members at family functions. It use to be followed with an eye roll but now all I want to do is build something truly unique. Not really settling down but creating something to be proud of. I spent 9 years traveling and learning a trade that was made illegal for the first 15 months of the covid 19 pandemic. Touring was all i knew, some people would even say I was even good at it. I filled most of the decade with work, traveling, love, booze, heartbreak, and photography. So when everything stopped I became a hermit in a cabin in northern Wisconsin and started planning my next move. I knew I had to change to move forward and that is something i strive for everyday

One of my goals I set for myself was to make Behind the glass a photography company by creating a website for all of the photos I took over the years. When I started shooting a camera I kind of hoped for the best when pressing that button but with years and experience I now know what it takes to make a shot feel and look special. The occasional camera upgrade helps as well.
So with (dude behind the glass) I can express myself and create things that make myself and others smile and yell "DUDE!"

Until then...
Enjoy my galleries and make sure to pick up a print or other merchandise. Also make sure to check out my instagram
If you want to set up a shoot just send me a message from the contact from at the bottom of the page.

CHEERS!